About Us
Chomp provides digital Food Safety Solutions to the hospitality industry across a range of industries.

As hospitality professionals, we experienced first-hand the difficulties of engaging staff in the recording of food safety practices. Our Food Control Plan was constantly vulnerable to incomplete records, missing or damaged report pages and outdated requirements.

Even with great staff and well-written FCPs, how could we ensure that we were audit ready all the time? We thought, "there must be a better way".

In 2016, Chomp launched New Zealand's first digital Food Safety app and was awarded by the Ministry of Primary Industries for our significant contribution to food safety at its annual awards in 2020.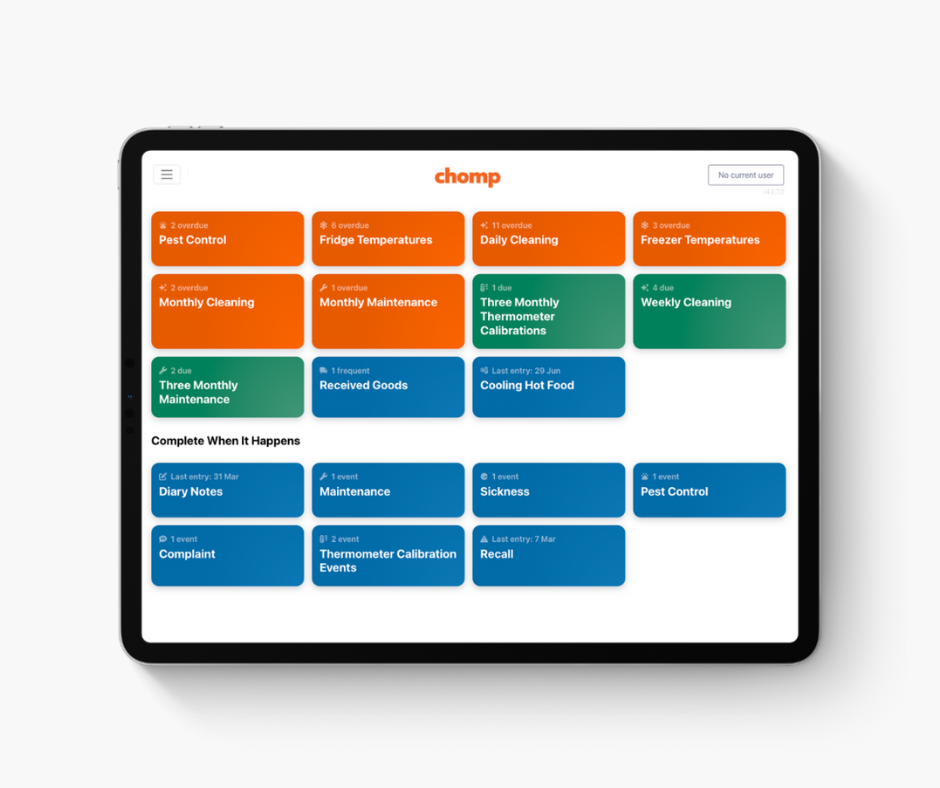 We designed Chomp specifically for commercial kitchens in response to New Zealand's 2014 Food Act and the frustrations associated with a paper-based FCP.
Our experience includes:
- over 40 years of combined hospitality management
- ownership of 8+ hospitality venues
- 20 years of IT development experience
In 2022, we introduced Chomp Loggers - automated refrigeration temperature monitoring. Our loggers integrate into the Chomp Food Safety App, providing real-time monitoring and recording of refrigeration temperatures.
We aim to:
We look forward to helping NZIEH members stay on top of their food compliance and reducing stress at audit time.